FAG International Welcomes You
Art & Handicraft Gallery & Academy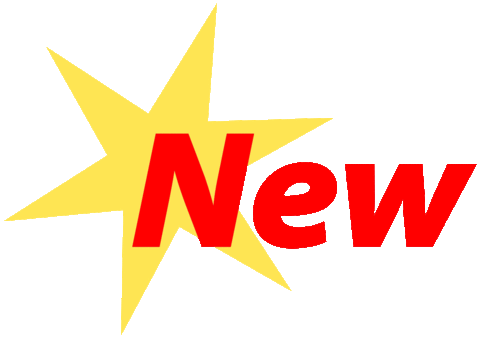 SELL YOUR PAINTINGS & HANDICRAFT ITEMS
ON ONLINE SELLING PORTAL
Perfect Offer for Art & Craft Artists
www.arttocart.in is an Art & Craft eCommerce Platform will run under Fortune Art Gallery that deals with Paintings & Handmade craft.
Artists- Who are doing different types of Paintings.
Artists- Who are doing different types of Handicraft Items.
After getting Registered You can SELL all your interesting & beautiful works like; Paintings &/or handicrafts worldwide via this online retail platform
You will get Online Selling Portal
SELL YOUR ARTWORK
Life time Seller Membership in www.arttocart.in
FREE Membership in Fortune Art Gallery –worth Rs 15000
You will get discount in Life time membership of www.arttocart.in under Get 80% discount in registration Fees as its INTRODUCTORY OFFER
Unlimited Paintings you can sell at a time
Unlimited Handicraft Items you can sell at a time
NO GST No. required
No Trademark or company registration is required
E-commerce Art& Handicraft Selling Portal.
Lifetime Selling Opportunity (If you register before 30th March 2022).
International Platform to show & Sell your Painting &/or Handicraft Items.
We will promote your Artwork/s &/or handicraft items for selling.
We will promote to different art lover buyers around the world.
You will get dedicated Art & Handicarft Selling Portal.
You can sell Unlimited artwork items at a time on www.arttocart.in
We will do tie-ups with big brand companies to sell your Artwork items.
FAG International is an Art Gallery on International approach.
10 to 12 % discount on any functions conducted like;
In Yearly Award, any type of Competitions

In Exhibitions- National & International Exhibitions

In National & International Art Camps
FREE Subscription in FAG Magazine- Artist's Magazine
Free Entry in any Offline or Online Meetings, Function
WHY I SHOULD ADD MY HANDICRAFT ITEMS &/OR PAINTINGS IN WWW.ARTTOCART.IN

FAG- www.arttocart.in is the best place for Artists of Paintings & Handicraft items to Showcase and sell your Items Online & connect with buyers from across the world. Your handmade products will get maximum visibility on www.arttocart.in as we get online visitors who are looking for Indian Handicraft items &/or India Art Paintings from across the world.

WHAT TYPE OF PRODUCTS CAN BE ADDED IN THIS WEBSITE

www.arttocart.in is dedicated Online Selling Platform for ART & HANDICRAFT We only accept Handmade products- Any type of Handicraft Items, Painting

WHAT IS COMBO OFFER

COMBO OFFER means mixture of two Memberships LIFETIME SELLER IN WWW.ARTTOCART.IN and FAG LIFETIME MEMBERSHIP On Registration by paying Rs 999 you will get Benefits of two Memberships

IS GST MANDATORY FOR REGISTRATION

No, GST is not mandatory for registration

HOW MANY ITEMS I CAN ADD

You can upload or add Unlimited items at a time of different products so that customers can easily check the product's range and purchase

WHY I SHOULD JOIN WWW.ARTTOCART.IN

1) Reach our Large Customers/Buyer's base from across the world. 2) Create your own paintings or handicraft items and sell online on www.arttocart.in 3) Create your unique Art Work, control pricing on our website and monitor how your business is growing. 4) Take your business online – every second person is now purchasing items online 5) Community engagement and marketing exposure. 6) We have multiple options to advertise your Art & Handicrafts

WHAT IS REGISTRATION PROCESS

1) You have fill the form given below 2) Pay the Registration fees Rs 999 (Lifetime Seller Membership) 3) Send screenshot of successful payment on our whatsapp no. 9131627599 4) FAG will send Registration code number to you 5) After launching the website on 1st May 2022 your personal Login ID will be provided by FAG

WHAT ARE REGISTRATION CHARGES

You will get 80% discount on Rs 5000 fees SO, YOU HAVE TO PAY ONLY RS 999 FOR LIFE TIME SELLER This Discount on Registration is only valid till 30 March 2022

WHAT ARE THE CATEGORIES OF PRODUCTS

All Categories related to Art & HandiCraft Items including different types & size of Paintings, All types & size of Handicraft items like; bamboo work, mud work, wood work, embroidery work, brass work, metal work, quilling work, etc.
You can do payment of Rs 999 for Registration in COMBO OFFER using any of the payment mode
Send screen shot of payment on our WhatsApp no. 9131627599
Scan the QR code & make payment of
Rs 999
through PhonePe | GPay | PayTm
Use UPI & make payment of
Rs 999
UPI ID
fortuneartgallery@ybl