FAG International Welcomes You
Art & Handicraft Gallery & Academy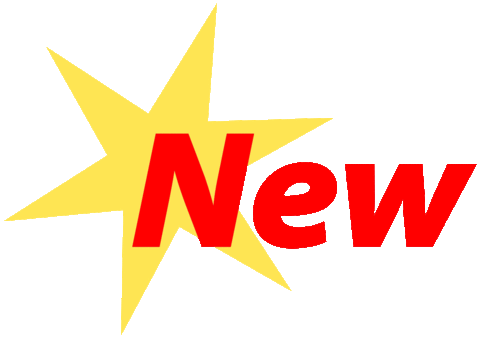 Terms and Conditions
Fortune Art Gallery- FAG International is the most trustworthy Art & Education based services company registered by the Government of India to Organize Offline & Online Exhibitions, Awards every year, Art fair, Art Gallery Exhibitions and trusted online & Offline Events/ Competitions.
Please read these terms and conditions carefully before registering and using the https://www.fortuneartgallery.com/ website on the web as well as Tab/Mobile operated by FAG International.
Your access to and use of the services is conditioned on your acceptance of and compliance with these Terms. These terms apply to all visitors, participants, and others who access the service. By accessing or using the service you agree to the bound by the Terms. If you disagree with any part of the terms then you may not access the service.
Terms and conditions:
Using any type of "Unfair Malpractices" will be led to Disqualification from the respective contest/Award.

The given picture must be original artwork and not photographed from an existing source. The images would be screened and evaluated for plagiarism. If a participant is found altering the norms. They would be disqualified from the Award/contest and we may ban them from our upcoming seasons.

Participants must know the result date and last date for registration and submissions.

FAG International holds a right to change the registration date and result announcement date.

The Judges decision will be final. No one can claim a refund as they will not happy with the juries' results.

We won't post your artworks on our social media handles to avoid any malpractices.

All copyrights of the respective artwork/s belong to the respective art owner who submitted artworks. FAG International doesn't hold any copyright.

We won't sell or give away your name, mail address, phone number, email address, or any other information to anyone.

This website is protected by an SSL certificate. ( SSL certificate protect sensitive information such as credit card numbers, social security numbers, and login credentials to be transmitted securely from a webserver to browsers)

Access to this Website is permitted temporarily, and we reserve the right to withdraw or amend the Services without notice. We will not be liable if for any reason this Website is unavailable at any time or for any period From time to time, We may restrict access to some parts or all of this Website.

By using this Website, you consent to the processing described therein and warrant that all data provided by you is accurate. You must not misuse this Website.

By submitting an entry into the FAG International- "International Art Exhibition", you agree to all of the terms and conditions whatsoever.
REFUND POLICY –
We can issue a refund only if there is any unavoidable issues due to which we have to cancel the event, competition, Art Award and we can't help to resolve the matter.
There is no obligation to provide a refund or credit in the following situation –
The participant can't claim a refund once He/ She had submitted their Details & artworks.

If we find any unfair malpractices like fake age proof, stolen artwork, etc. Then will disqualify that particular participant without prior notice. And disqualified participant can't claim a refund.+

Gold Trophy, Gold Medals & Silver Medals Prizes in contest/Award is not real gold or real silver, it is made with ordinary metal, hence participants can't claim a refund if He/ She is not satisfied.

The participant can't claim a refund if He/ She does not agree with the judgment made by our judges.
If you have any complaint/ Queries/ Issues please drop us an email at fortuneartgallery@gmail.com
FAG International Offline Art Exhibition 2023
Each Entry will be judged on the criteria set by FAG International, any entry that includes obscenities, objectionable material, defames or invades the publicity or privacy rights of FAG International, will be disqualified.

Entry Fees once deposited is Non-Refundable

If you want to transfer the application after Last Date than fees can be adjusted to third person after deduction of 20%, you have paid.

Entries that are incomplete, illegible, or corrupted are void and will not be accepted.

FAG International has full right to change Exhibition's Date & Venue

Each Contestant unconditionally assigns and transfers all rights of their Artwork to FAG International

If your artwork/s would sold during exhibition FAG will charge 30% commission.

Each Contestant unconditionally assigns and transfers all rights of their Artwork to FAG International, to appear in promotional and/or commercial material or in marketing as well as to reproduce it, in whole or in part, without any compensation or additional consent from participant.

Participation in International Art Exhibition @ Shimla on 2, 3 & 4 December 2023 contest and/or acceptance of a Prize constitutes permission for FAG International to use, without prior notice or further compensation, worldwide and in perpetuity, any Eligible Participant's Entry, photo, likeness, biographical information, statement and voice in any and all media for any purpose, including without limitation, advertising and promotional purposes as well as in, on or in connection with the website www.fortuneartgallery.com or the contest or other promotions, and eligible participants hereby releases the contest entities from any liability with respect thereto (each a "Publicity Release")