FAG International Welcomes You
Art & Handicraft Gallery & Academy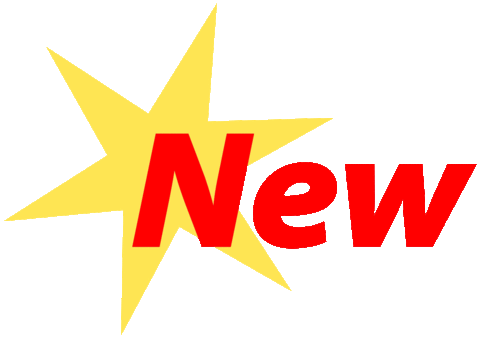 Bloom Like A Flower
with
FAG International
Display Your Artworks in
International Art Exhibition
PARTICIPATE IN FAG INTERNATIONAL ART EXPO @ SHIMLA




&




GET




FAG ART CALENDAR 2024 CONTEST FREE
Fortune Art Gallery brings together a unique collection of art from some of the most renowned and emerging artists from around the world. Our art calendar for 2024 showcases the work of these talented individuals, and it promises to bring beauty and joy into the lives of all who appreciate art.
Each page of this calendar is a work of art in its own right, with thoughtfully curated pieces that will inspire and delight. Whether you're looking for a unique gift for yourself or a loved one, Fortune Art Gallery's art calendar is the perfect choice.
First Time in India,
International Art Expo with Calendar 2024 Contest.
The FAG International Offline "International Art exhibition" is a biannual global Exhibition to discover, recognize and to display art objects, to meet an audience..
​
The event is open for all artist to participate in this group exhibition. It is time for artists to take a chance on themselves to get an unbiased platform for their artworks.

The Prize is an innovative award to appreciate all artists of all backgrounds, working in any medium, investing in the artistic development and new production of works.


​
​
​
​
​
​
What is Art Calendar 2024




3rd Issue of FAG International Art Calendar is coming~
13 Paintings will be selected by our honorable Jury Members a
mong all Artworks submitted by Artists.
NO FEES for Registration WILL BE CHARGED FOR THIS CONTEST IT'S FREE (only if you participate in International Art Exhibition @ Shimla)
​
​
​
​
​
​
​
​
​
​
​
All works of art, regardless of category or media are eligible for submission
You can exhibit:
# Paintings (Acrylic, Mandala, Oil, Water Color, Mural, Landscape, Portraits)
# Sketches (Pencil, Charcoal)
# Tanjore
#
Ceramic
# Sand Art
# Pottery
# Bottle Art
# Embroidery
# Glass Painting
# Photography
# Glitter / Home
décor
#
Jewelry
# Miniatures
# Resin
# String Art





FAG International


Presents
International Art Expo @ Shimla
Venue
Gaiety Theatre, Mall Road, Shimla
Dates of Expo @ Shimla ~
2, 3 & 4th December 2023
About the
Prize
Every Participant of "Expression"- International Art Expo will get
# Trophy
# Certificate
# Catalogue
To Appreciate Renowned artists like YOU
13 Winners (1 Cover Page + 12 Month Pages) of FAG Art Calendar 2024 |
#Trophy to Cover Page Winner & 12 Gold Medals to Month Page winners
#Very Special- 1 copy Art Calendar 2024 to every Artist.
​
Eligibility
Senior Artists
18 years of Age & Above
Important
Dates
Only Few Seats are available, so Register as soon as possible.
Last Date for Registration

~
10 October 2023
Date of Exhibition @ Shimla

~
2, 3 & 4th December 2023
​
Important Points to be Noticed ~
# No fixed Theme
# Not Larger than 3 X 4 feet
# No Religious Offense
# No National Offense
# No Celebrity or Leader's Offense
​
Process to Apply
Step 1

- Send Clear Photos of your Artworks on our WhatsApp no. 9131627599
Step 2

- Our Jury Members will select the paintings, after that we will send you Registration Form.
Step 3

- Submit the form with attachments of your passport size photo and photos of your selected artworks.
Step 4

- Send screen shot of successful payment on our whatsapp no. 9131627599
Step 5

- FAG will send Participation Card as acknowledgment of your Registration
​
On 1st December you have to reach to Gaiety Theatre, Shimla
Coming to Shimla is not Mandatory, You can Send your Artworks through Courier to our Indore Office Address
Registration
Fees

~
Get Early Bird Discount of Rs 500
PAY JUST
RS 4500

FOR 2 ARTWORKS
RS 2500 FOR 1 ARTWORK
FAG ART CALENDAR CONTEST PARTICIPATION RS 100

0 IS

FREE