FAG International Welcomes You
Art & Handicraft Gallery & Academy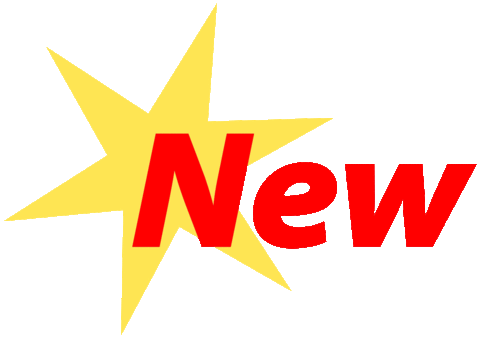 Privacy Policy
​
Fortune Art Gallery (FAG International) is committed to respect and protect its user's privacy. We use advanced security technologies and procedures to help protect your personal data from unauthorized access, use or disclosure.
General
​
Protection of your privacy is of prime importance, hence we follow a comprehensive Privacy Policy.
With this privacy policy, we wish to disclose the information gathering and dissemination practices related to our website. It elaborates our policies and practices regarding the collection, processing, transfer, usage, storage & disclosure of your personal information.
By visiting or using the www.fortuneartgallery.com (FAG International), mobile website, application, digital service, or any related products, Awards, Events, services, sites, features or functionality, you agree to the practices and policies set out in this Privacy Policy and hereby acknowledge and agree to our collection, use, processing and sharing of your information as described in this Privacy Policy.
Personal Information: Collection & Usage
​
Our primary goal in collecting and storing this information from you is to provide an efficient, relevant and customized experience. This allows us to provide services and features that most likely meet your needs, and to customize our site to make your experience easier. Importantly, we only collect personal information about you that we consider relevant for achieving this purpose.
We may automatically track certain information about you based upon your behavior on our site. We use this information to do internal research on our users' demographics, interests, and behavior to better understand and serve our users. This information may include the URL that you just came from (whether this URL is on our site or not), which URL you next go to (whether this URL is on our site or not), your computer browser information, your IP address, which areas of the site you visit and which features you use.
For the purposes of this Privacy Policy, any information that can potentially identify a person comes under the ambit of 'Personal Information'.
We may collect and process some or all of the following information you make available to us if you register, or use our services and participate in our survey, award, event, competitions, campaigns or contact us such as your:
Name

Email Address

Postal Address

Phone Number

Interests

User Name

Password

Details of transactions you carry out through the services, your purchases

Other information you may provide to us through promotions, campaigns or surveys
In addition to the information you provide to us, our services may collect and process additional data automatically, which may include your:
Device Registration Data (for example, IP address, operating system, and browser type)

Device Settings (for example, your language preference)

Mobile Carrier

Information about how you use the services (for example, how many times you use the services each day)

Requested and Referring URLs

Location data collected through your device

Information collected through cookies and other tracking technologies
We may use the data you provide or collected through the services to operate and improve the services, our other sites, applications, products, and services, to provide you with important information such as newsletter, updates, offers, and promotions, (in case you have chosen to receive these) and notices relating to the services.
We also save your IP address to prevent continuous fraudulent access to our system, and to prevent fake orders only. Be assured, we do not share this information with any third party, for any purpose whatsoever
We do NOT save your financial credentials including Credit/Debit Card number, Net Banking ID/Password, Expiry Date, CVV Number and any other details related to your bank accounts or associated cards.
Consequences Of Not Providing Personal Information
In case, you choose not to provide your personal information when the same is mandatory to process your request, we may not be able to provide you the requested service.
Access, Correction, And Objection Of Personal Information
Your active participation in updating the data Fortune art gallery (FAG International) stores about you is encouraged. You can request us to modify/amend your personal information in case of any changes or errors, and also request deletion, provided we are not mandated by law to retain the data.
Sharing Of Data To Third Parties As Required By Law
To the extent permitted and required by applicable law, we will disclose your personal information to government authorities, law enforcement agencies or third parties, including matters concerning national security. We believe in our sole and absolute discretion about such disclosures, reasonably necessary to protect against any fraud, to protect our property and rights as well of other users, third parties or the public at large, or in case we believe that you have misused our services to attack other systems or gained unauthorized access of any other system, engaged in spamming or otherwise to violate applicable laws or in violation of our Terms of Use.
Third-Party Services
Our services might contain links that lead to third-party applications or resources. If you choose to visit or interact with those third parties and their affiliates, the data you provide to them is governed by their separate privacy policies, which you should review and understand especially pertaining to usage of your personal information by them. Fortune art gallery (FAG International) has no control over or assumes responsibility for any sharing or storing of data/content, privacy policies or practices of any third-party website or application.
Retention Of Personal Data
We will retain your personal data for as long as needed to provide the access and use of the website unless a longer period of retention is required either by law or required for a legitimate business purpose.
​
SECURITY
Any personal data you provide to us is securely stored in our internal Information Technology (IT) systems to which only authorized Fortune art gallery (FAG International) employees are permitted access. This access is provided to employees only on a "need-to-know" basis to the extent necessary to execute their official responsibilities.
All our employees are required to sign a confidentiality agreement in which they agree to treat company & customer data as strictly confidential. The server holding your personal data is protected against both unauthorized physical and electronic access. These measures include an electronic firewall and various other protection measures that involve virus scanning, installation of security patches, vulnerability testing, backup and recovery planning, employee training, security audits and other steps designed to constantly improve the data protection posture.
SHARING OF INFORMATION
We neither rent nor sell your personal information in personally identifiable form to anyone. We share your personal information in personally identifiable form with third parties only as described below:
​
AGENTS
We employ other companies and people to perform tasks on our behalf and need to share your information with them to provide products or services to you. Unless we inform you otherwise, our agents do not have any right to use the personal information we share with them beyond what we deem necessary to assist us in performing such tasks. Examples of such services include mail courier services, email delivery services and live chat support services.
​
LEGAL AND PROTECTION
We may release your personal information when we believe in good faith that release is necessary to comply with laws; enforce or apply our conditions of use and/or other agreements; or protect the rights, property, or safety of Fortune art gallery (FAG International), our employees, our users, or others. We may exchange information with other companies and organizations (including governmental authorities) for fraud protection and credit risk reduction.
WITH YOUR CONSENT
Except as set forth in this Privacy Policy, your personal information may be shared with third parties only with your consent. By using the website, you consent to the collection and use of the information you disclose on the site by Fortune art gallery (FAG International)
AMENDMENTS
We may amend this Privacy Policy from time to time. Use of information we collect now is subject to the Privacy Policy in effect at the time such information is used. If we make changes in the way we use Personal Information, we will modify this page. You are bound by any changes to the Privacy Policy when you use the Websites.
CONTACT
We are committed to protecting and safeguarding your privacy. Please contact us at fortuneartgallery@gmail.com if you have any questions Thank you for visiting Fortune art gallery (FAG International)